THE GUIDE TO STUDENT COUNCIL
1. WHAT IS THE STUDENT COUNCIL?
The purpose of the Student Council is to develop individuals that are honest, respected, and responsible citizens in their community. This may be accomplished by providing individuals with opportunities to become involved in school and community service.
The Student Council is an organized group that meets regularly sharing in the life of school. It involves democracy, wherein; majority rules, and people have the right to choose! It involves responsibility, wherein; people carry out the wishes of the majority! It involves learning, wherein; people value learning from each other and their own experiences.
It is a learning organization where people are allowed and encouraged to:
1. Expand their capacities to create the results they truly desire.
2. Develop and nurture new and expansive patterns of thinking.
3. Develop collective aspirations.
4. Continually learn how to learn together.
The Student Council is: Members, Officers, Committees, Teachers, Students, Parents, Administrators, and Community Members.
The Student Council is the Mind, Heart, and Hands of School Activities.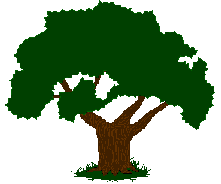 From a small acorn the mighty oak grows!
2. GOALS, PROJECTS, AND CALENDARS
3. THE STUDENT COUNCIL IS A PROBLEM SOLVER
4. THE PEOPLE JOBS
5. COMMITTEES GET THINGS DONE!
6. COMMUNICATION
7. LEADERSHIP
8. GUIDELINES FOR MEETINGS
9. HOW TO RUN A STUDENT COUNCIL MEETING
10. PARLIAMENTARY RULES
11. STUDENT COUNCIL GOALS
12. STUDENT COUNCIL PROJECTS
13. CALENDAR
If you would like to receive a FREE copy of the complete
Guide to Student Council, please email us at Myschoolhouse.online@gmail.com and request a copy.